Sand Dollar Hideaway -
Sand Dollar Estate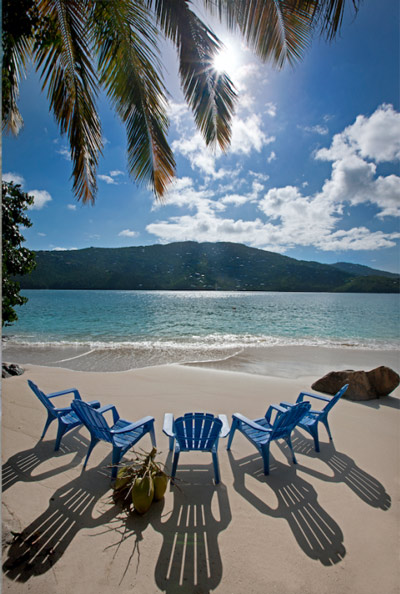 Private Caribbean villa rentals offer many advantages over hotel accommodations. It is a luxurious private residence, so you get space and privacy that no hotel can offer.
Sand Dollar Estate villa, the ultimate luxury vacation villa rental in St. Thomas, has 9 bedrooms plus a separate 2,300 sq. ft. romantic guest cottage. In total, the estate can accommodate 24 people, making it the perfect Caribbean location for vacationing with friends or family.
It's all set on an exceptional 2.5 acre estate with its own private white sand beaches on Magens Bay. Amid tropical trees and luxuriant blossoms, this Virgin Islands estate offers luxury and seclusion only steps away from the crystal blue waters of the sea.
This luxurious private Caribbean villa rental is complete with every amenity, from private beaches, flat-scree TVs, WI-FI through-out the property, spa and exercise rooms, gourmet kitchens with top of line appliances...no details have been overlooked. (List of villa amenities.)
Picture a vacation in St. Thomas on your own private white sand beach against the backdrop of a spectacular private villa right out of the Lifestyles of the Rich and Famous.
Contact us to arrange the ultimate dream Caribbean vacation. Please click here for more photos.

Quick Links
Click on the options below to quickly find valuable information about the Sand Dollar Hideaway